Jul 29, 2022 | Space Camp Explorers Club
The Rocket Boy – The Story of Homer Hickam Jr.
Originally published on: Mar 17, 2021
Raised in Coalwood, West Virginia, Homer Hickam Jr. began his love of space at an early age. Along with his friends, they named themselves the "Big Creek Missile Agency." Yet to the town, they were known as "The Rocket Boys," which became the title of one of Hickam's best sellers. Although building rockets was a childhood pastime, the excitement of space exploration never left Hickam's heart.
After going to college at Virginia Tech for an industrial engineering degree, Hickam volunteered to travel to Vietnam as an army engineer. Once his six years with the army were up, Hickam started working with the military's Aviation and Missile department as an army civilian. It was during this time that he began to learn programming for computers. NASA hired Hickam in 1981 not for his engineering degree, but because he knew how to program computers. As an employee located in their Space Lab corporate office, Hickam automated their laboratory's systems while learning about the lab in general.
As he started working with the astronauts, Hickam spent the rest of his career training them. This included spending a year in Japan! During his time there, he learned how the Japanese thought of space philosophically. As many American citizens wondered how to get to space, these astronauts considered the question, "What is important about going to space? What's made you interested in space?" Hickam reflected on their questions and realized he had forgotten his passion of space and its exploration.
With this newfound energy, he began training individuals at the space lab and also assisted in the launch and repair of Hubble, the space telescope that was originally launched in 1990. For Hubble, Hickam and his coworkers began going underwater in suits to simulate being in space. This allowed them to see where different handrails, rooms, and objects needed to be placed for the convenience of the astronauts. This also assisted them in the repairing of Hubble.
Eventually, Hickam became the manager of training for the International Space Station. Since there was existing tension with the Russians from previous wars, Hickam was cautious with the idea. However, he quickly realized they were wonderful to work with, and even got to meet the men who launched Sputnik!
Want to learn more about Homer's story? Listen to the debut episode of Dare to Explore now, available wherever you listen to podcasts!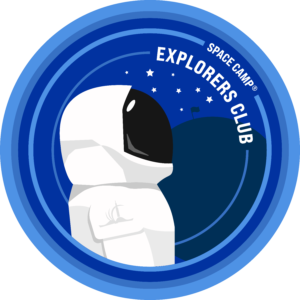 Homer Hickam is a former NASA aerospace engineer, Vietnam veteran, and acclaimed author of 19 books. The 1999 film October Sky was based on his memoir, Rocket Boys. Hickam was responsible for training astronauts for Spacelab and the Hubble Space Telescope launch and repair, as well as serving as payload training manager for the International Space Station
Comments Policy: We love comments and appreciate the time that readers spend to share ideas and give feedback. However, all comments are manually moderated and those deemed to be spam or solely promotional will be deleted.